Creating the world's most advanced wearable brand and name for Oura
In late 2014, a new wearable technology startup was taking shape - a prototype called "The Ring". The company came to Proxy to help position the product in a competitive wearable market. Together, the startup and Proxy developed a premium wellness positioning to differentiate the product from activity trackers, and to reach higher average selling price.
Working closely together with the founding team, we set out to create a name that would deliver on the intended, more premium brand positioning and wellness focus. To stand out against fast, sporty names like 'Fitbit' and 'Misfit', we created a soothing name consisting of vowels and a soft consonant.
The name nods to holistic wellbeing, and begins with the letter 'O', creating a connection to a physical shape of the product.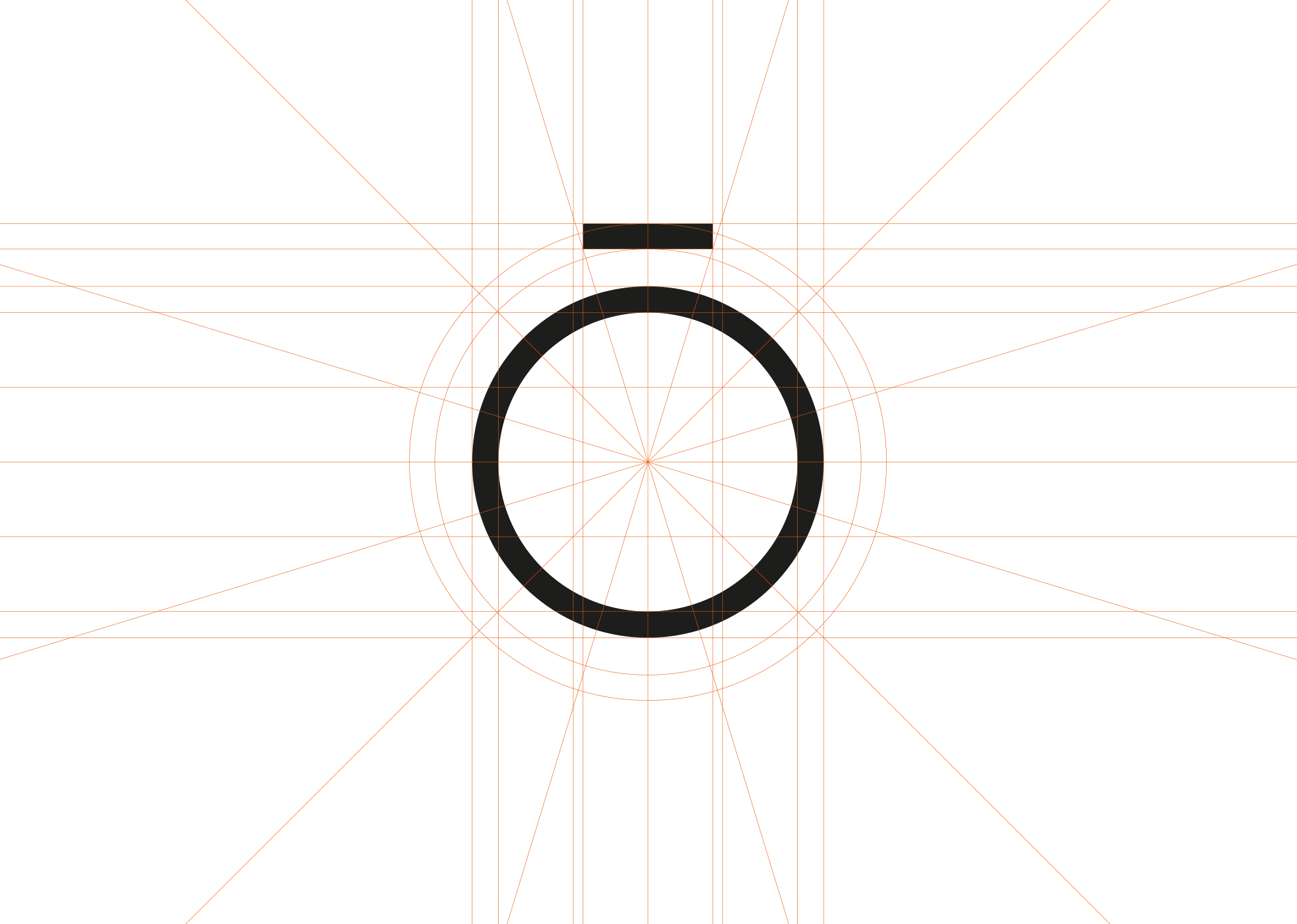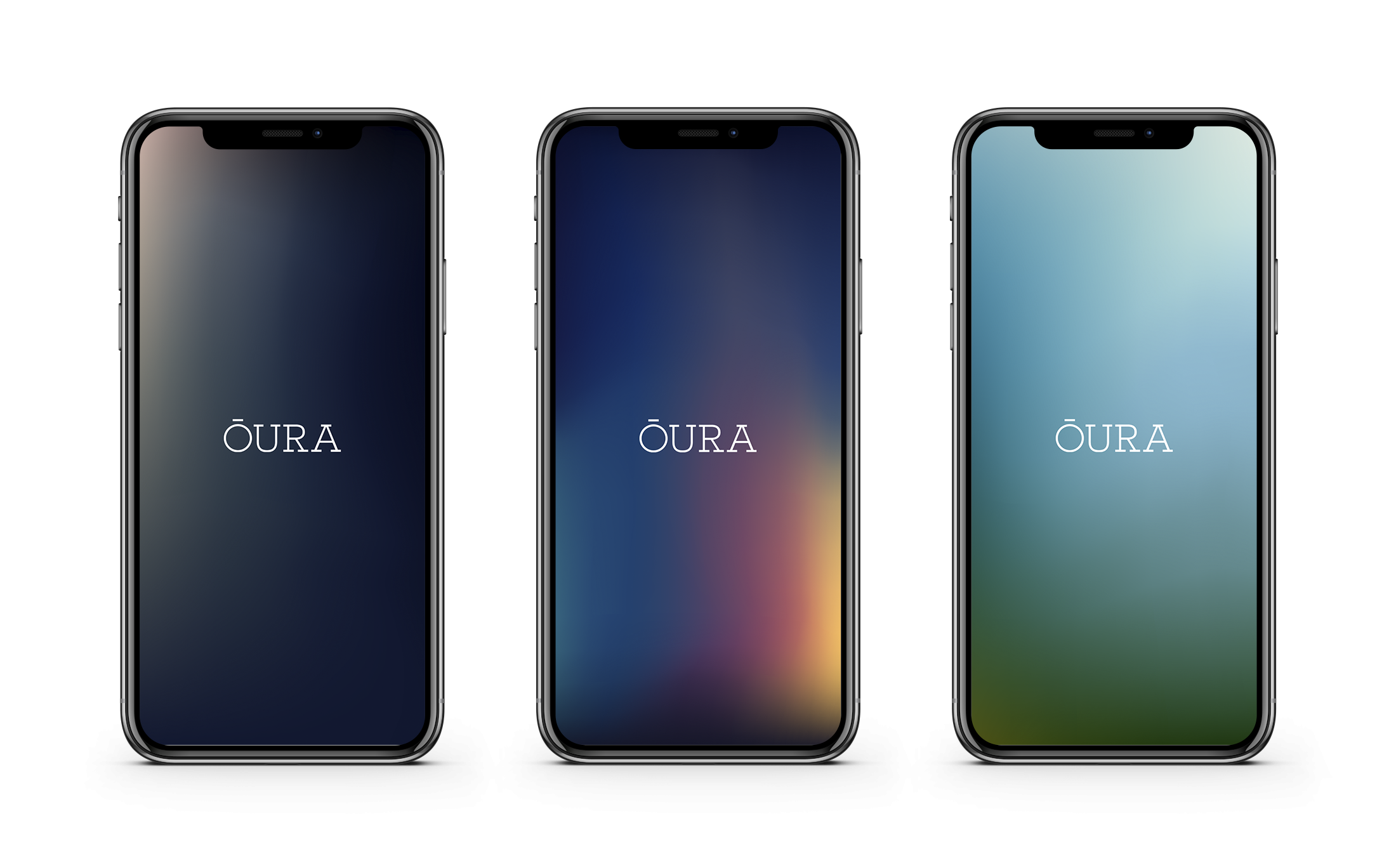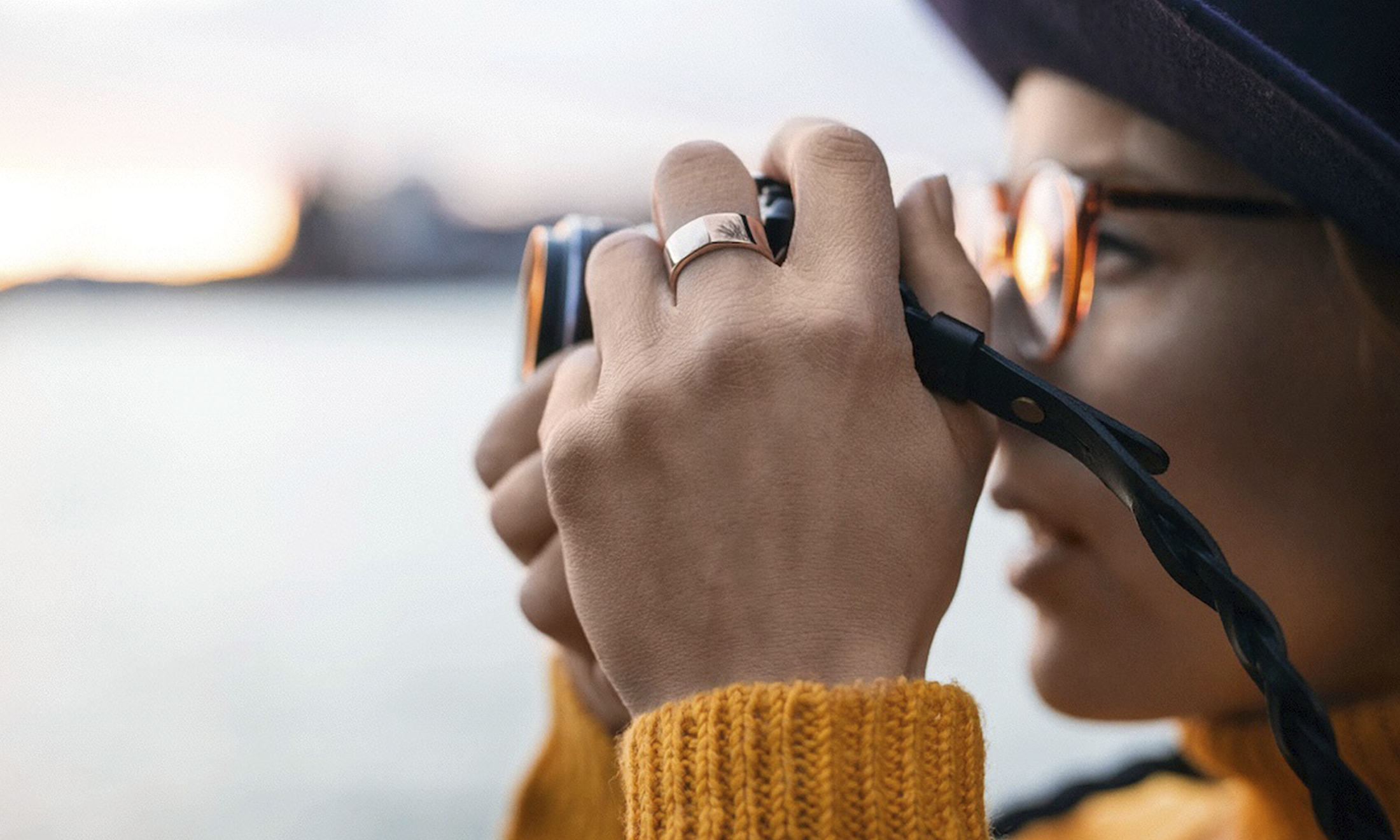 We worked with the Oura operations team to design the first packaging. We developed the cube shaped format to reflect the symmetrical brand and have a unique identity. Premium finishes of foil stamping, sharp edges and gloss varnish delivered on the brand positioning.
The slow, graceful slide of the lid reveals a centred product. We also worked on creating a simple, no-words manual for the product.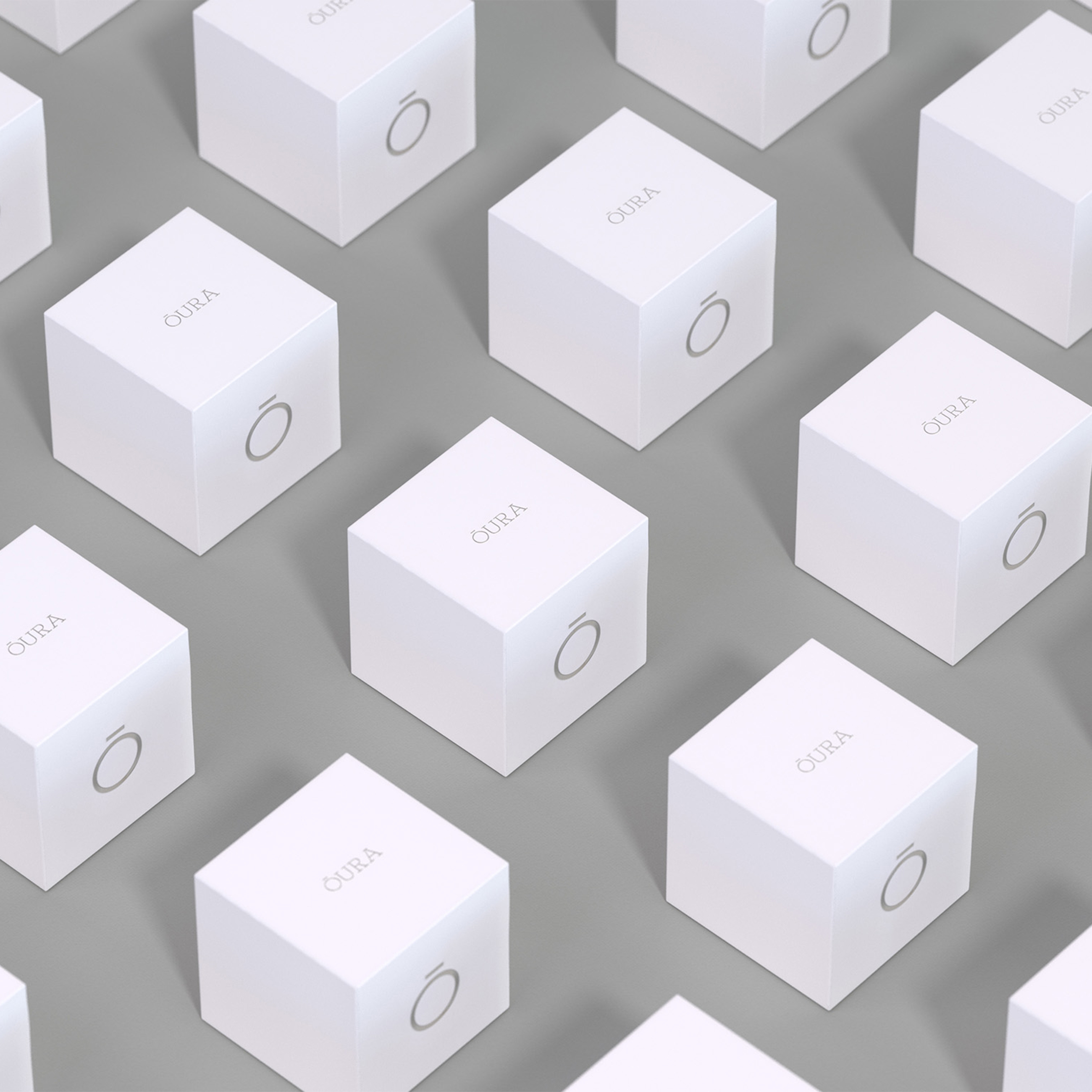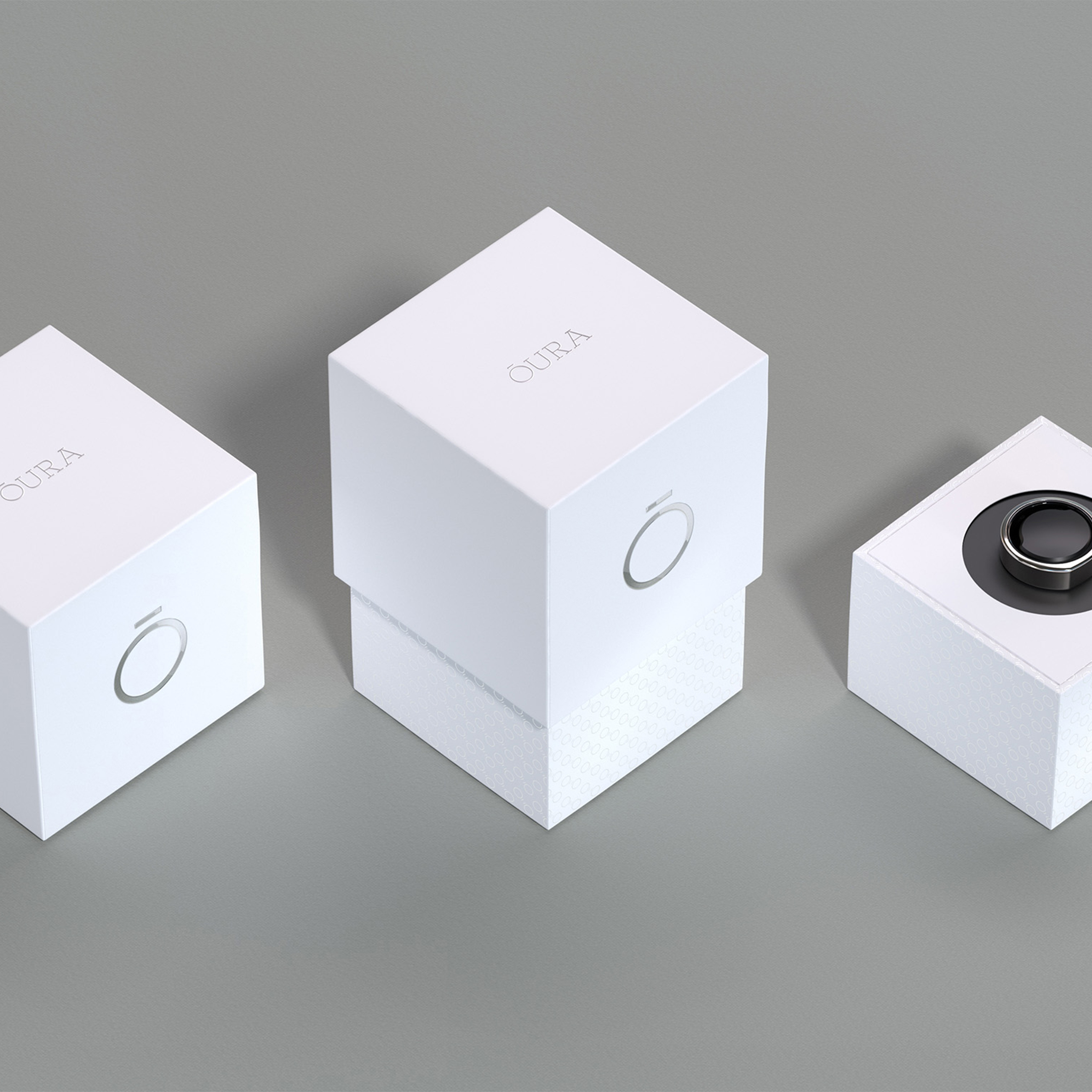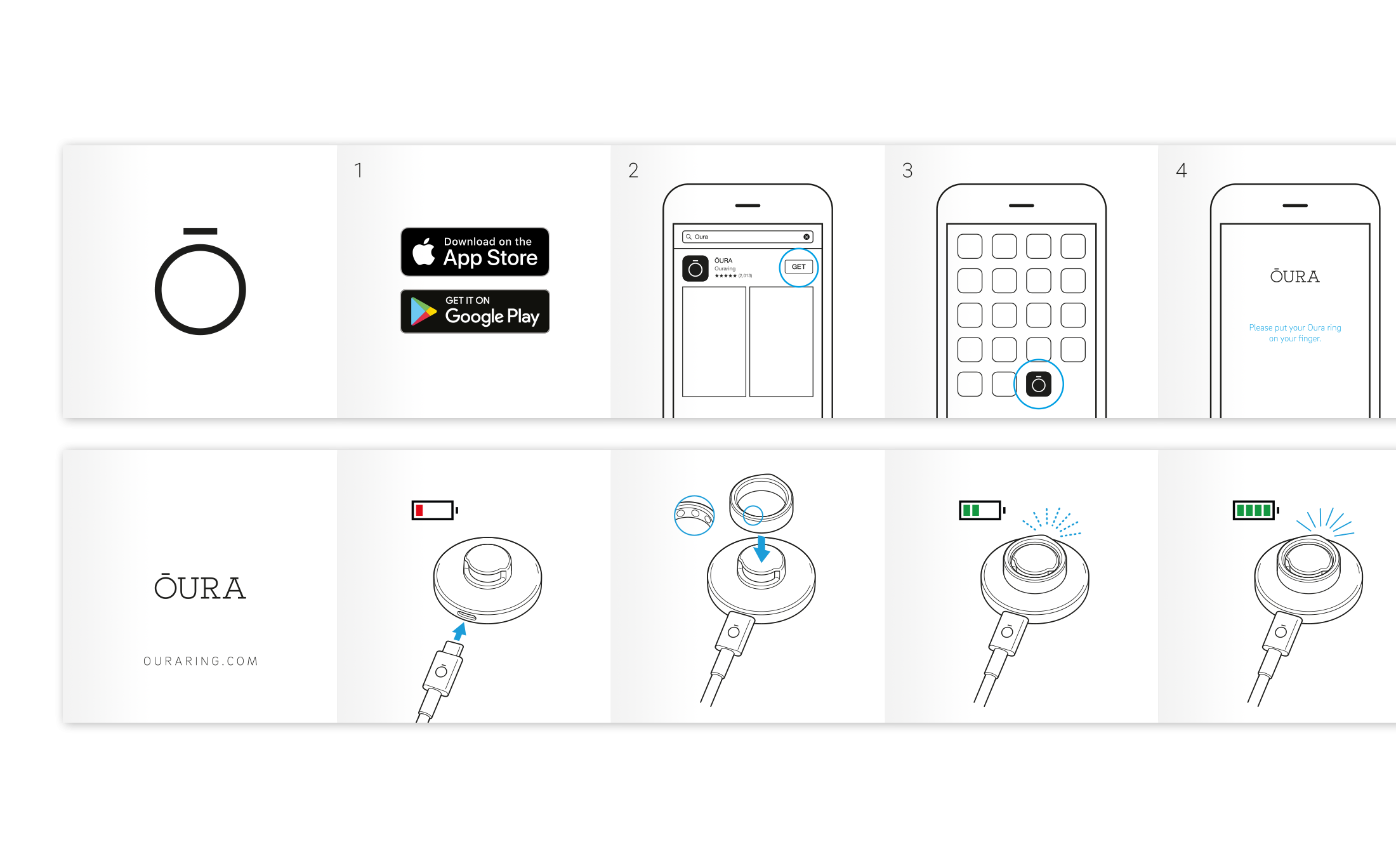 Since our original brand, Oura has been seen in the hands renowned influencers such as the Duke of Sussex and U2's Edge. It has been adopted as the official wearable of the NBA, NFC, NASCAR and several other sports organisations. It has also been used for scientific research extensively. In Spring 2021, Bloomberg reported that Oura was valued at $800M.