As Finland celebrates 104 years of independence, we look back at the incredible brands we've helped Finnish teams launch to the world - Supercell, Oura, Yousician, Swappie...
Founded in a small country with requisitely Finnish ambitions and amplified by a global vision from London, here is a look back at the (now) well known Finnish success stories we've had the pleasure of branding.
The brand that lead into the formation of Proxy, Supercell started with its team sitting on cardboard boxes to create mobile games in Finland and went on to become Europe's first decacorn. In collaboration with the founders, we created the brand name before building its now iconic identity system. With the name taken from a type of weather front that mixes thunder with a cyclone, Supercell have certainly gone on to take the world by storm. From humble beginnings to games played all over the world, Supercell is now one of the biggest success stories to emerge from Finland.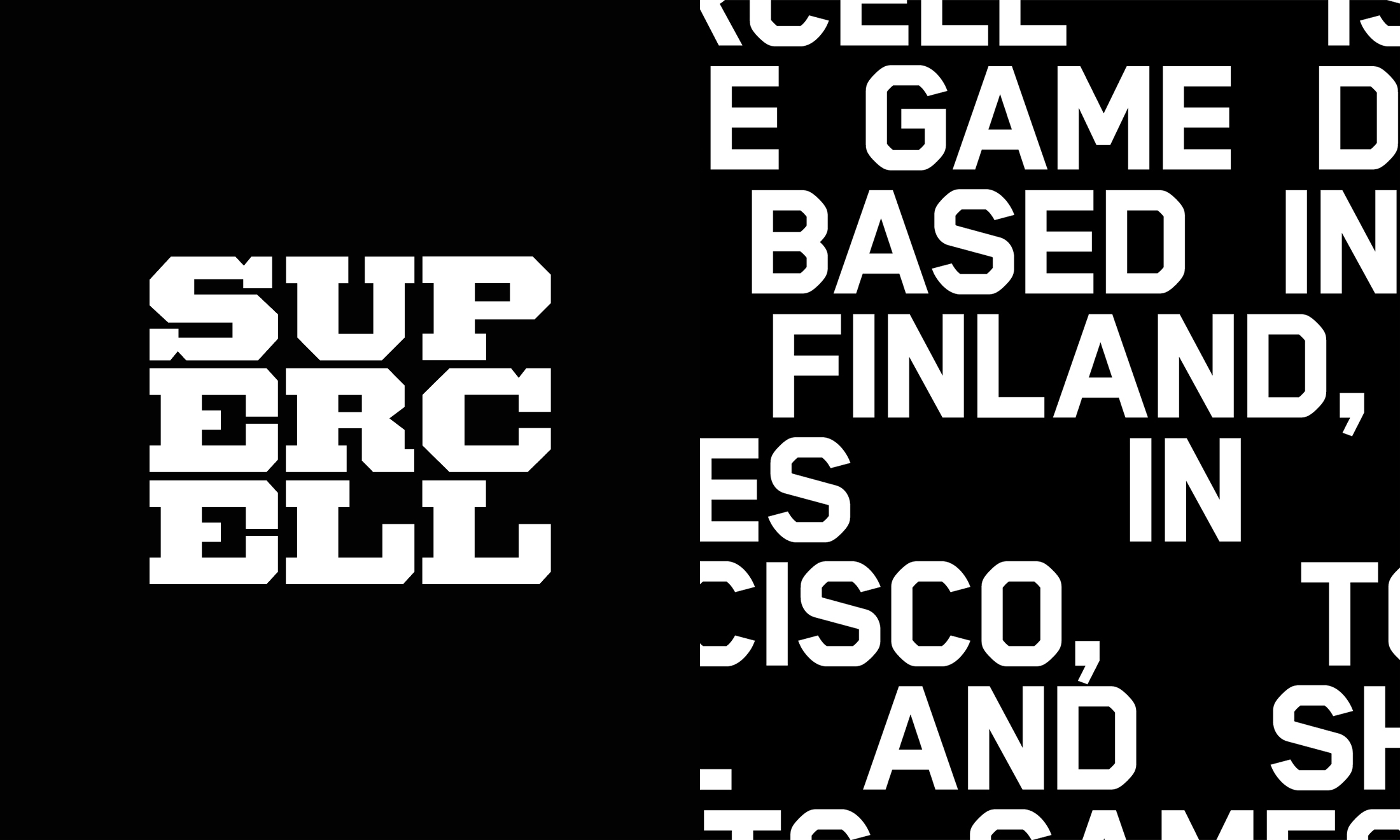 A last minute meeting at Helsinki's startup event Slush in 2014 led to Proxy's partners chancing investing in Oura. Then known with a stealth code name Jouzen, the company was secretly developing a ring to monitor sleep and readiness. Impressed by the science at the heart of the startup, Proxy invested in Jouzen and went on to create the new brand name, Oura, and an accompanying logo and identity system. The new brand carved out a position in the market that hadn't existed before — that of aspirational wellness wearables focused on holistic health rather than simply fitness. In the last few years under the new brand, Oura's growth has skyrocketed. Their ring is now worn by millions of people including countless celebrities — Prince Harry, Jennifer Anniston and NBA players, to name a few.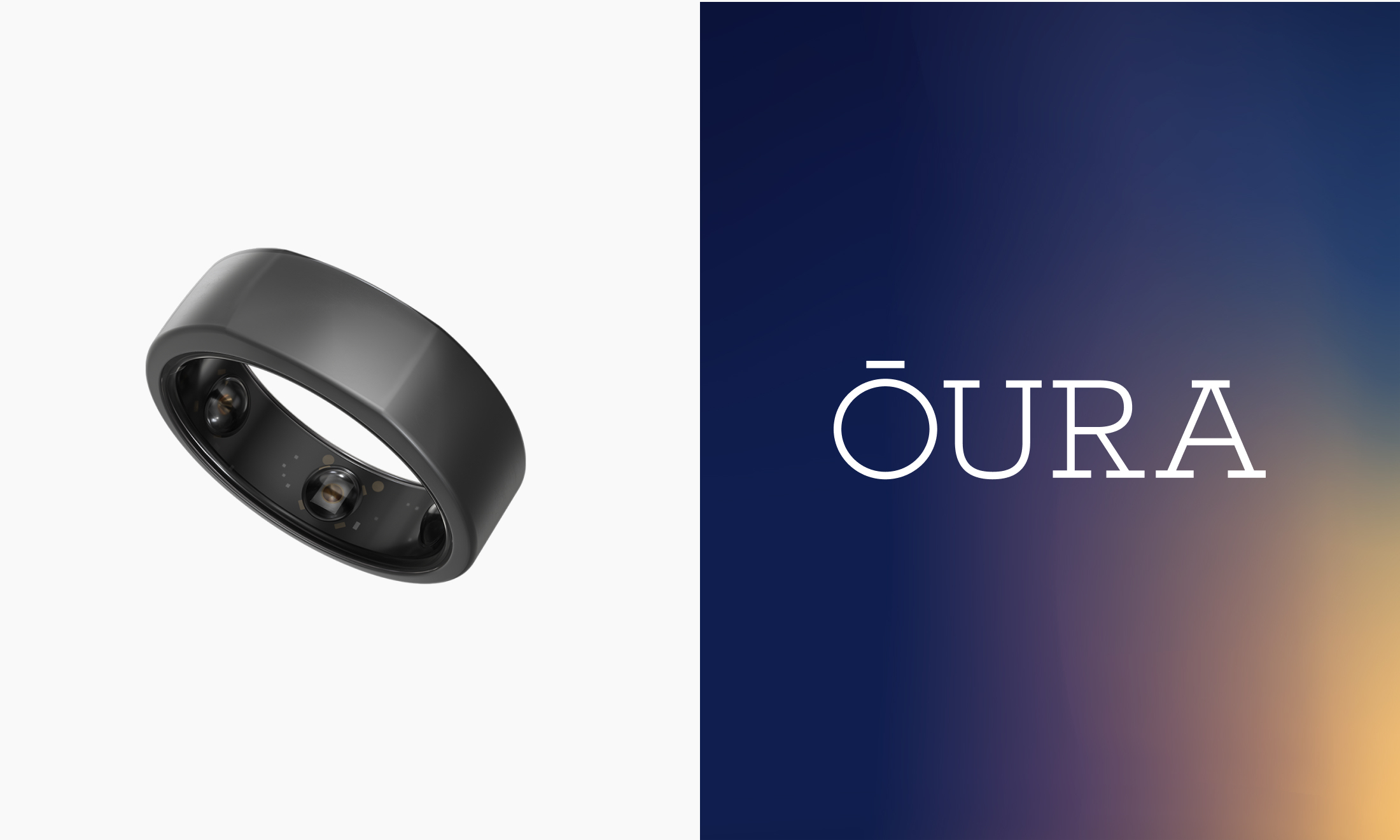 Years before 'sustainable' became a buzzword, Paptic envisioned a future in which their innovative new material would replace harmful plastics. In 2015, Proxy invested and branded the Espoo based company, creating a visual identity system that heroes the natural world Paptic seeks to protect. The logo took the first letter from the brand name and turned this into a smooth infinity loop to represent the circular, biodegradable packaging Paptic creates. In the years since the rebrand, the changing climate and environment have increasingly become a mainstream concern, and Paptic has grown its business globally with several prestigious brands.

Swappie (2019)
Comprised of a young, smart, ambitious team based in Helsinki, Swappie found quick success selling refurbished second-hand iPhones. As they expanded outside of Finland and the Nordics and into Italy, we worked with the team to establish a trustworthy value brand identity system and a simple new brand mark that was aspirational in its own right. Since the rebrand, Swappie now delivers internationally and is one of Europe's leading technology companies for refurbished iPhones.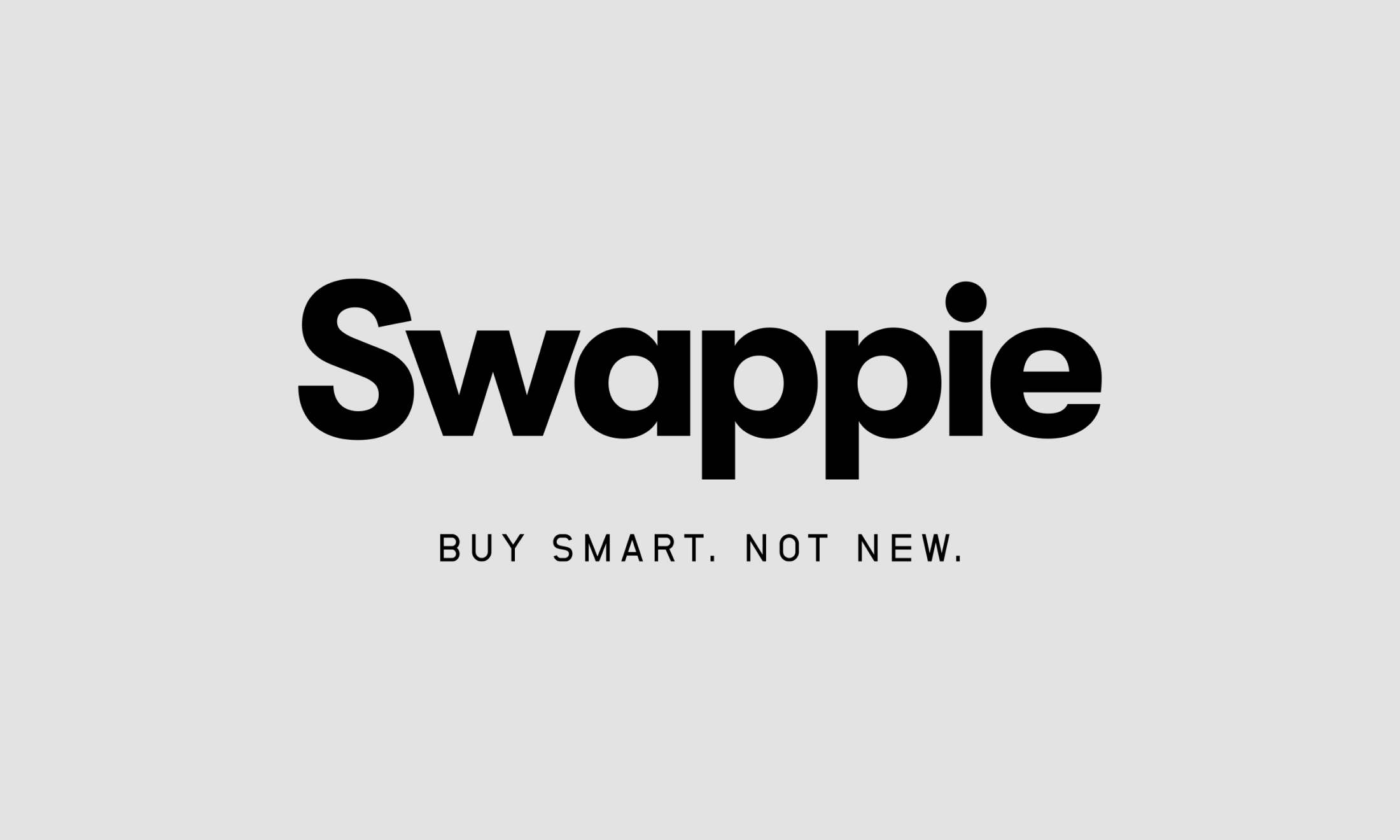 A music learning app with over 100M downloads, Yousician's visual identity needed to catch up with their growth when we began building a new brand for them in the height of London's lockdown. Yousician was the first brand identity we built totally remotely. We worked on everything from colours, typography, tone of voice and logo through to photography and video assets for use across Yousician's app and marketing. With their new logo erected proudly outside of their Helsinki headquarters, Yousician continues to create musicians all over the world in their mission to make musicality as common as literacy.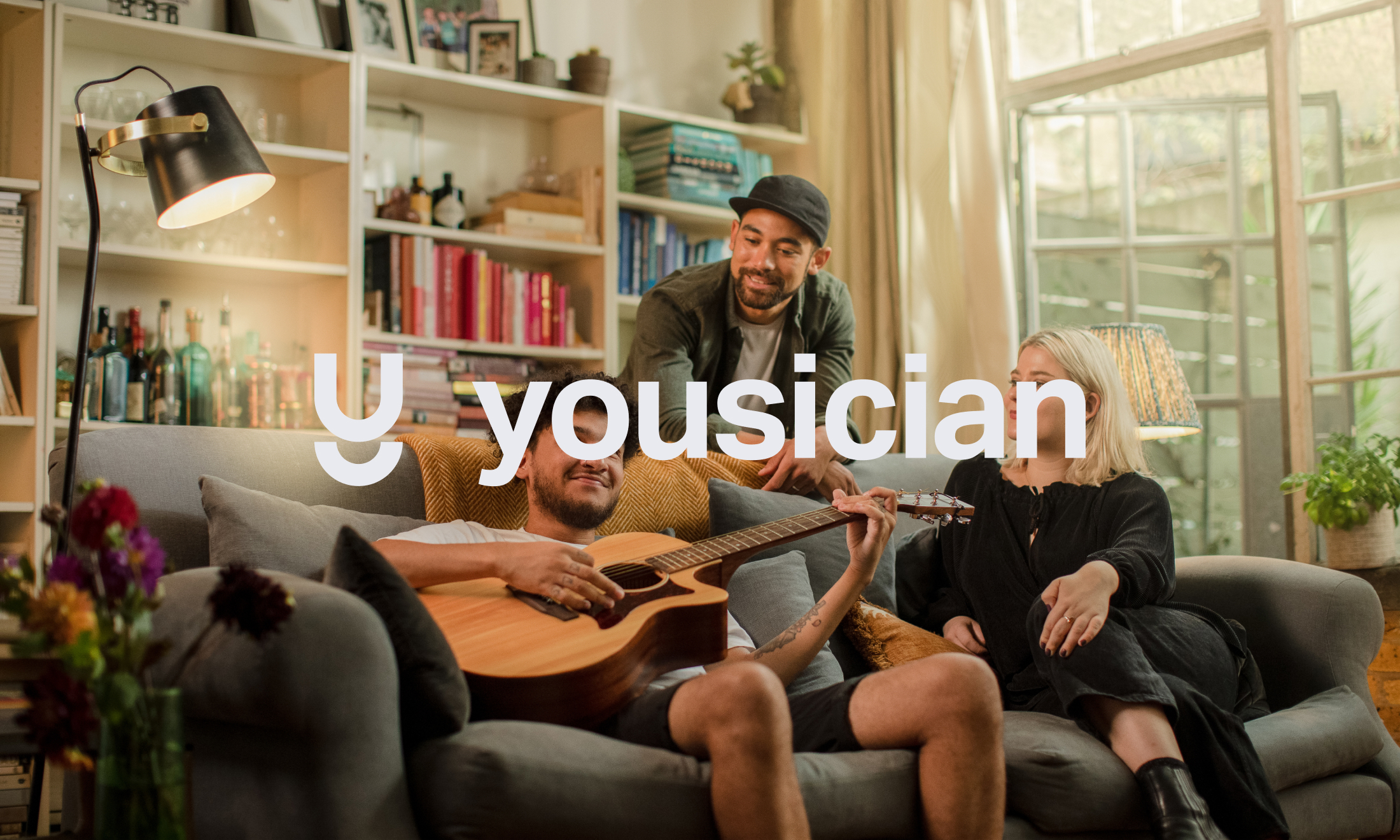 Originally makers of games for smart watches, Everywear Games had moved on to mobile when they approached us to come up with a name and brand better suited to their new ambitions. They caught the attention and backing of Supercell with their process that involves focusing on the meta-game to create content that people love playing — the same process that inspired the new brand name. The bright and playful identity was a celebration of tapping and swiping, the actions required to play Metacore's first big hit — Merge Mansion.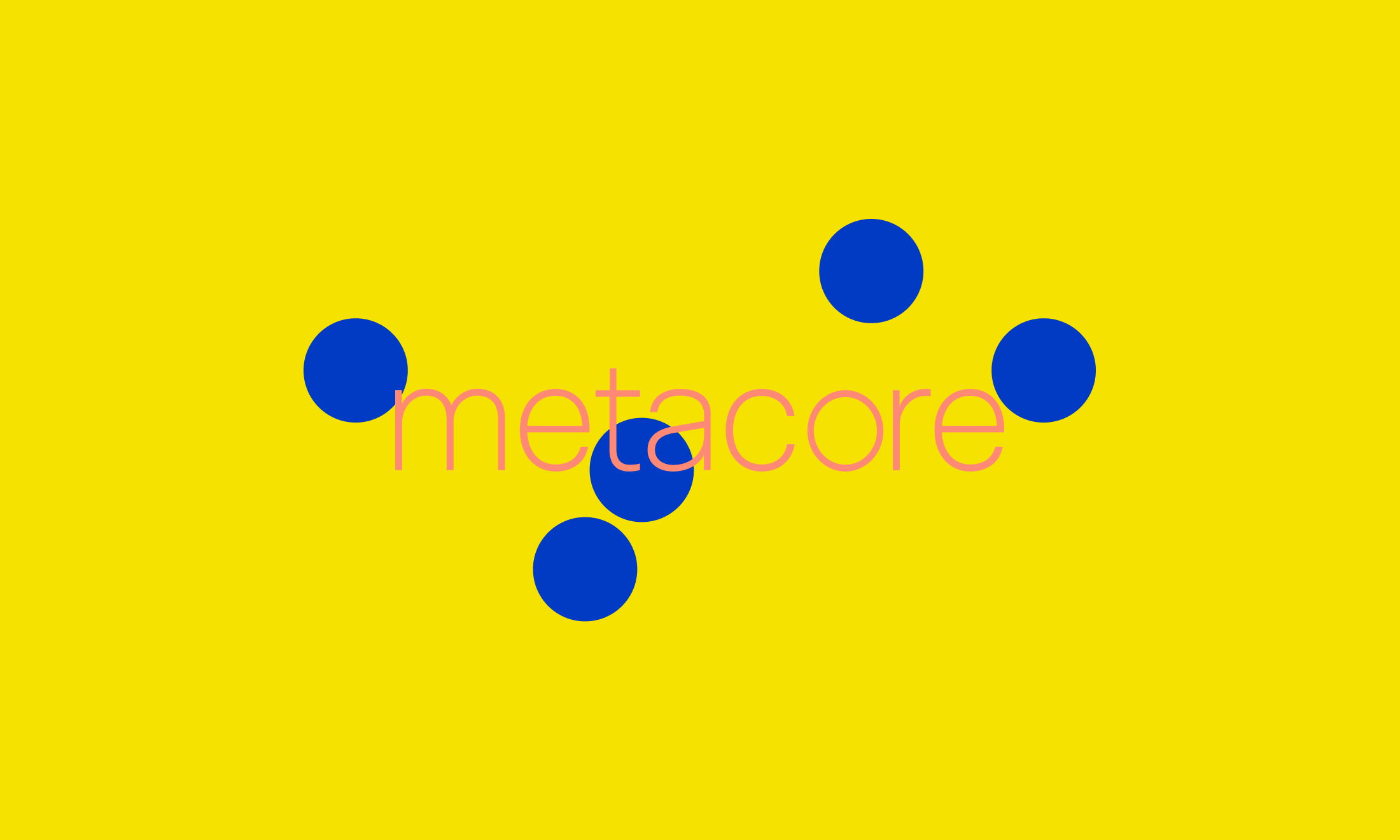 Noice (2021)
Working with a group of incredible serial entrepreneurs building a new social platform, we developed a distinctive brand identity system that cuts through in the gaming space. A full case study will follow as the company reveals more.